Iva Roberrt - Robert Darshan movie lyrics - Kannada movie lyrics
Iva Roberrt song is sung by Shashank sheshagiri, iva Roberrt song is fan made song for the challenging star darshan and their fans, iva Roberrt song music given by karthik venkatesh and lyrics written by yashwanth yaksha. This song lyrics provided are the in below.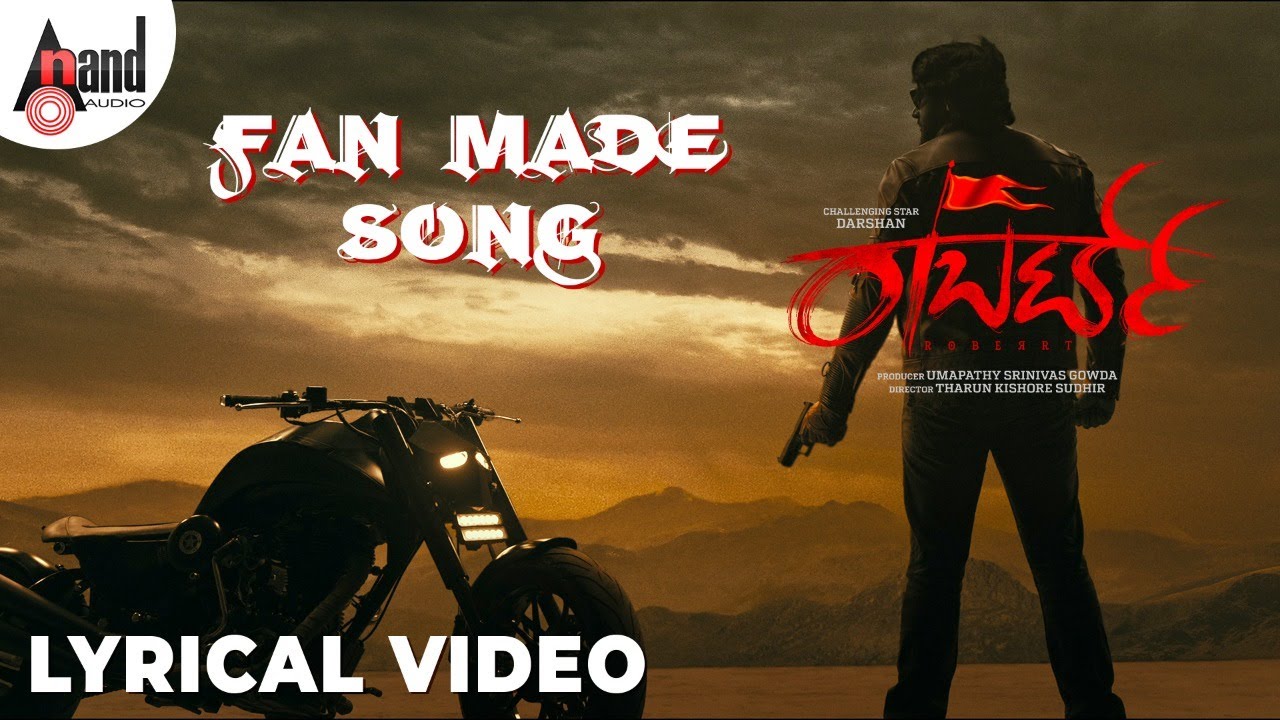 | | |
| --- | --- |
| Singer | Shashank Sheshagiri |
| Music | Karthik Venkatesh |
| Song Writer | Yashwanth Yaksha |
Varta nante gadda bittu
banta nante body yatti
Sri Ramana Shishyanante
Boss bartavr Nodo leyy..
A... Kannali sanne kodle beda
hinde nintu meribeda
munde nintu tadkadbeda
boss nintavr nodo ley
Yaroooo
Ley Edru Nintu nintu nodbeda
Orata Orata Orata
Robertoo..
Ley Edru Nintu nintu nodbeda
Iva Voilentoooo
Devru Dindru anta Sutle Beda
Chamundaman Bakta
Ley
Ivruna Nodi urkolorygella
inmele iva Evaa Robert
Ley Maga
Sketch Haki Nilbeda Violentoo..
Ley Bazar nodi urkobeda
Sidege Ogro Ley
Ley... Roberto Ley...
Adda diddi bara beda kaikal muriyode
Tanteg baro munche
ninu yochne mada ley maga
Yar yaro
mered hodro nande havli anta
mered hodor ella shille hoddu hodru nive D boss anta
Box office sultana namge endu swanta
Tadiyo takath idre bandu kitko antaa
E kaige shabri edru solad gottu
Ravanan edrugade gelladu gottu
Orata orata orata orata iva Roberrt.....
ley....
edru nintu nodbeda iva violentoo
Devru dindru anta sutle beda
Chamundaman bakta
ley
Ivruna nodi urkolorygella inmel iva
ley Robert ley
ley Robert ley
ley Robert ley
ley Robert ley
ley Robert ley