Yen madodu swamy song lyrics french biriyani - Puneet Rajkumar
Yen madodu swamy song lyrics written by Vasuki Vaibhav and avinash balekkala and yen madodu swamy song sung by great legend our kalaratna yuvaratna Puneet Rajkumar, yen madodu swamy song music given by Vasuki Vaibhav.
This song one of the best song in French biriyani which is starring by Danish shet, Sal yusuf, rangayana raghu etc, this movie directed by Pannaga barana and producing by Aswini Puneet Rajkumar and gurudath.
This movie song lyrics in the below.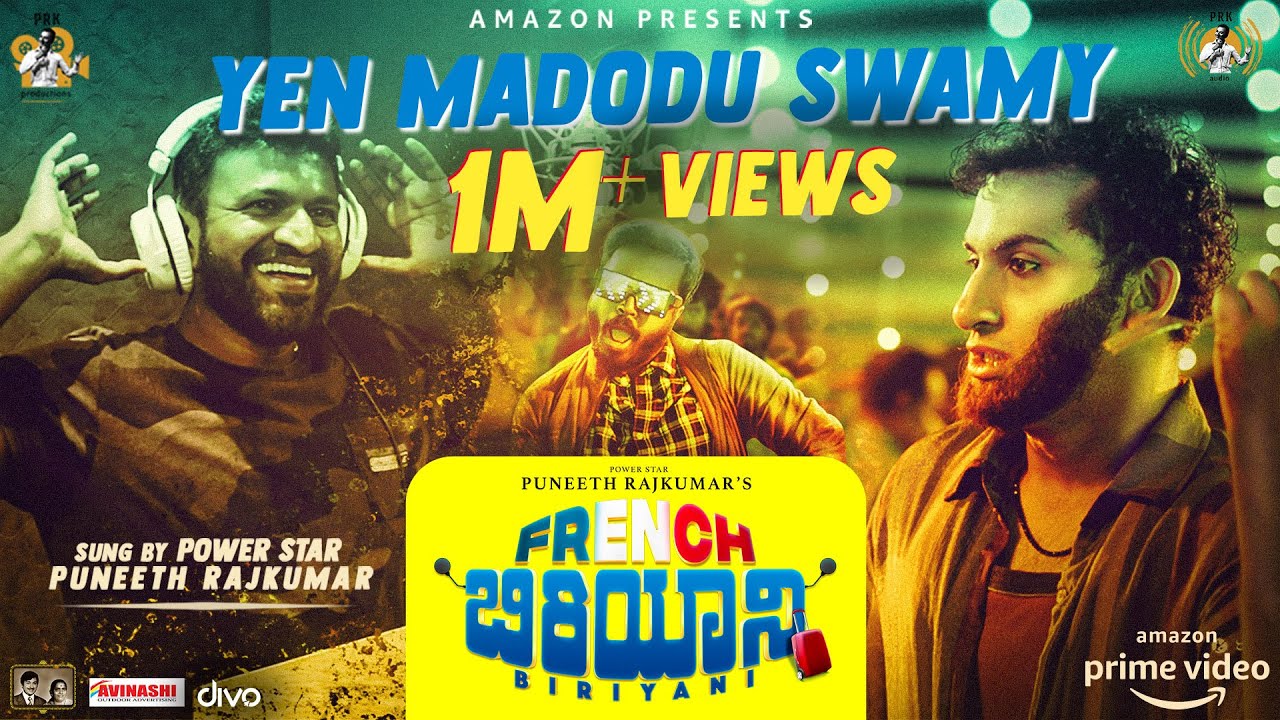 | | |
| --- | --- |
| Singer | Puneet Rajkumar |
| Composer | Vasuki Vaibhav |
| Music | Vasuki Vaibhav |
| Song Writer | Vasuki Vaibhav, Avinash balekkala |
Coming soon